"Great Quality and Exceptional Customer Service is at the heart of everything we do"
Ms. Ghelani has been making sure that Speck ABC UK Ltd adhere to all customers needs throughout multiple industries; from pharmaceutical all the way to the food and beverage industry.
Established for over 20 years, we are a family run business based in Sandbach, Cheshire. Speck ABC is the sole UK distributor for the pump manufacturers SPECK Pumpen Walter Speck GmbH & Co (based in Róth, Germany) since 1996, who manufacture high-quality pumps for industrial applications.
They are the only Speck manufacturers of vacuum, side-channel, regenerative turbine and thermal oil centrifugal pump ranges. We supply to original equipment manufacturers, end users and resellers alike. Here at Speck ABC, we pride ourselves on being able to provide an extensive range of pump models and series to suit companies from all business sectors.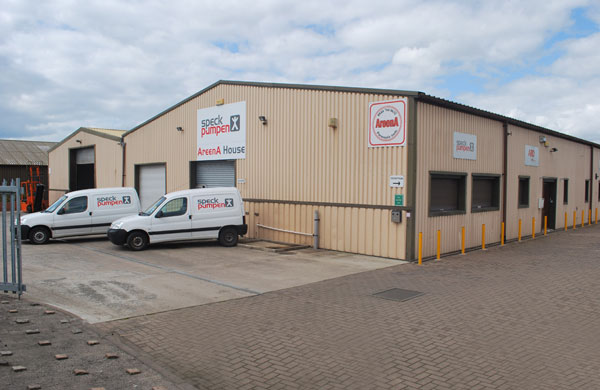 Our reputation is based on offering quality products, excellent customer service, a high level of expertise and focused customer solutions. Our experienced engineers are qualified to select the most efficient pump for your requirements.
Speck ABC is also a distributor of Ingersoll Rand ARO, Demi, Rotan, Lowara pump ranges as well as ARPUMA vacuum packages.
There is an extensive repair workshop on site. Our great team of specialist engineers are trained in repairing and overhauling pumps and tools based on quality, care, precision, and expertise.
In addition, our tools division specialise in supplying pneumatic industrial tools, partners with Chicago Pneumatic, Ingersoll Rand, Yokota and our own range, AreenA tools.
We cater for all pneumatic fixtures and accessories, partnering with ParkAir who supply thousands of different parts.
Recently, we have become the sole distributor of Airtech blowers which compliments our range.